To make it a little different this time around here are some gift recommendations from flowerland nyc that will put a good spin to your celebrations.
Thanksgiving is that time of the year when there is no holding back, you go all out planning thanksgiving dinner and get together with your family. To make it a little different this time around here are some gift recommendations from flowerland nyc that will put a good spin to your celebrations -

Indoor herb garden
Gifting something useful, sustainable and still appropriate for the holiday season can be a task. We have for you a recommendation that can transform into a hobby and be really beneficial for you and the environment. Gifting an indoor herb garden which comes in a variety will be thoughtful and functional. You can go with a set of herbs or select one like basil, rosemary or coriander. These are easy to grow and maintain and you can have a fresh supply of herbs around the house all the time.
Wine
This is a traditional pick for almost every special occasion, you can go with a wine they like or a one that is aged well and is fine, you can also customize the label of the wine bottle to give it a personal touch. If not wine you can go with a wine stopper, wine opener or if you like something fancy you can go with a wine crystal veil to cover your wie bottle and make it look bougie.
Gift cards
If you are perplexed and not really good with giving gifts. Then a gift card is a great choice. You can go with any brand or online retailer, get their gift card and that would be your gift to someone. You can decide the brand and the value on that card so you can pick from the brand the person likes or shops from often. If you think a gift card is not enough then continue on.
Flowers
If you feel any of your gifts are not enough or you are an old school kinda person and like to keep it simple yet sentimental a bunch of flowers is always a great pick. You can get flowers from any Bronx florist and get flowers for your family or relatives. You can go with specific flowers for thanksgiving like asiatic lilies, roses, carnations, sunflowers and chrysanthemums.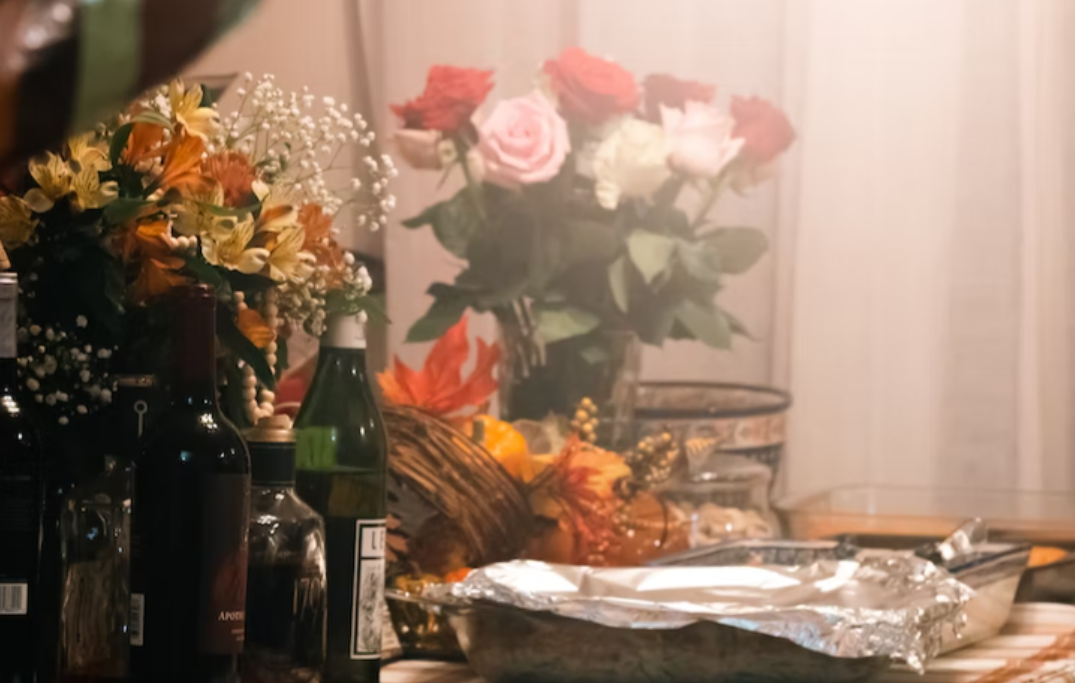 Candles
Thanksgiving celebrations are incomplete without candles. Candles in general are great for fall, you can pick them up in a scent that reminds you of fall like pumpkin spice latte or woody scents. Candles go really well with flowers and even on their own. You will find a wide variety in segment of fall theme candles and you can surprise your loved ones with that.
Bath and Body
Another gift which is very functional is a bath and body gift set that comes with essential oils, body washes, loofah, body scrubs and what not. Who doesn't love a good pampering session and you can give someone this and you would promote self-care and self-love. This is also a great gift for male members since they neglect their skin care this could give them some motivation.
Customized goodies
Going out of your way to get things customized is always memorable. For Thanksgiving you can go with a customized chopping board, cotton napkins, Ornaments and coasters. You still can do so much more, be creative!
Projector
The holiday season is all about spending time with your family and friends, cozy up and have fun. What would be even better is to be able to watch a movie or a series together with the whole fam. For this you can get a projector and it will play your favorite movie on a smooth surface or wall.
Pottery
You can go with some limited edition handmade pottery pieces and gift a crockery set, mugs and vases. That will be unique and will remind them of you always.
Succulent centerpiece
If you don't want to go with flowers for thanksgiving you can get Succulent centerpiece, to make it feel even better put these succulents into a pumpkin and place it in the center.
With Bronx Flower Delivery you will get flowers for all occasions along with thanksgiving flowers delivery in the Bronx.